Winter Pruning Grand Rapids Area MI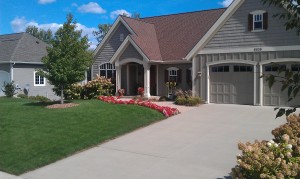 WHY WINTER PRUNING AT YOUR HOME IN THE GRAND RAPIDS AREA?
Dormant pruning of deciduous shrubs allows a close look at the "bones" to see rubbing branches & dead wood for removal.
Thinning of the interior improves air circulation & plant health.
Improve the form and structure of the plants.
Pruning often helps rejuvenate plants.
CALL TODAY FOR A PRICE QUOTE!