Community Services Grand Rapids MI
Community Services Grand Rapids MI
GRAND RAPIDS MI ARBOR DAY TODAY AND EVERY DAY!
Arbor Day 2016 plantings in the Mulick Park neighborhood in Grand Rapids.  An Army of volunteers showed up to help plant trees in the Park in observance of Arbor Day.  Dan Monsma from Monsma Landscape & Maintenance was assigned to lead a group of ladies from the Daughters of the American Revolution.  Fun was had by all! Continue reading →
We are working hard in the Grand Rapids Community to replant Trees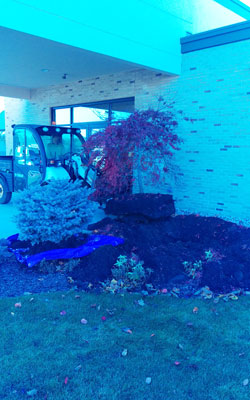 We have been busy working on the local highways and roads and schools in the West Michigan Area.  We are a locally owned company located in the Grand Rapids area with state of the art equipment allowing us to replant treasured trees.  Transplanting can be tricky and there is a high risk of losing your most treasured trees.  However, with our specialized equipment and competent crew, you can be rest assured that we will transplant trees with the the utmost care on your property.   Here you can see our knowledgable crew transplanting a Japanese Maple and a Blue Spruce Globe at Covenant Christian High School.  Have questions???   For more information on moving or transplanting trees, call 616-868-5767 TODAY.   We are experts in our field and would love to talk to you about transplanting trees and any other landscape project.