Lawn winterization Grand Rapids MI
IF YOU LIVE IN GRAND RAPIDS, FALL IS TIME FOR CORE AERATION!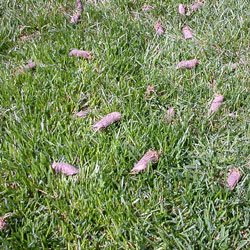 WHAT: A machine with hollow shafts of metal runs over the turf removing core plugs of soil and grass.
These plugs remain on the lawn and break down over the next several weeks.
WHY: Allows fertilizer, air and water to get close to the turf roots.
Fall is the best time for root growth.
Improved root & turf strength gives you a thicker, greener lawn.
Reduces soil compaction for better water absorption.
Break down the thatch layer that stifles your lawn.
WHEN: Prior to your next fertilizer application.
HOW: Call MLM today for a quote!
Mention this blog and receive 10% a fall fertilizer application. New clients only.
Monsma Landscape & Maintenance is a landscape management company located in the Grand Rapids area.  Our services include landscape design and landscape management services within the Grand Rapids area.